Kevan Blackadder, Cheltenham BID Director, urges us to sign a petition to help save businesses we love that are at risk of closing due to COVID-19
UK High Streets are on the brink of collapse as the eight-week countdown to the next quarterly rent instalment begins today, according to the #RaiseTheBar campaign.
#RaiseTheBar (https://raisethebarcampaign.com/) is a national lobbying campaign led by Croydon BID with supportive partners including: Cheltenham BID, BID Foundation, British BIDs, Association of Town and City Management, UK Hospitality, Beer and Pub Association and Night Time Industries Association.
For those who may not know, a BID is a business-led and business-funded body set up to improve a defined area, with the money raised being spent on a range of projects. Cheltenham BID has pledged to deliver improvements in five key areas: marketing and promotion, town centre events, parking and accessibility, business support and public realm improvements.
Figures just released show 54,638 businesses from pubs to shops, restaurants, cafes, bars, hotels, galleries and gyms are currently unable to access the £25,000 Retail, Hospitality and Leisure Grant (RHLG) due to their business rates valuation falling between £51,000 – £150,000.
In the Cheltenham BID zone alone, there are 149 businesses missing out on the grants because of their rateable value being above £51,000.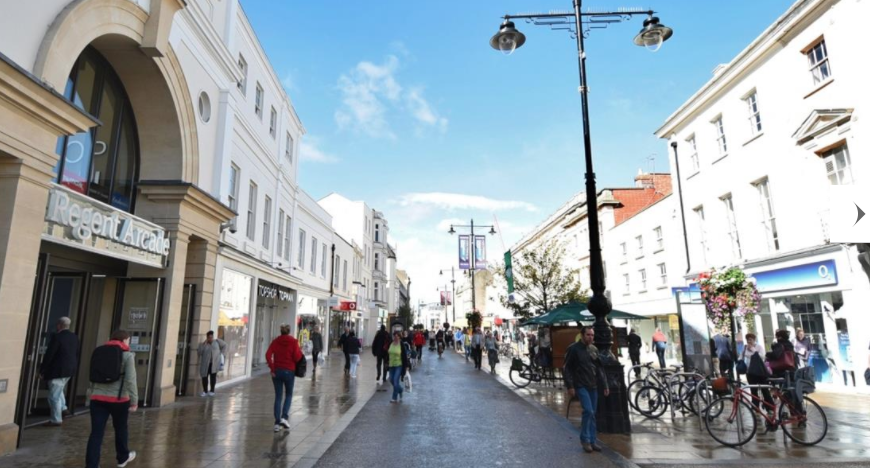 Plans for a £617m discretionary fund announced by Government on May 2 do not go far enough according to industry bodies, associations and business owners across the UK, with no guarantees local authorities will issue relief.
The Government has made clear that this fund is for specific purposes, none of which support businesses with a rateable value between £51,000 to £150,000. The #RaiseTheBar campaign estimates
The #RaiseTheBar campaign believes access to the £25,000 is the difference between survival and bankruptcy for some businesses on High Streets across England and Wales, which have welcomed an outpouring of support from the public during lockdown choosing to support their local communities.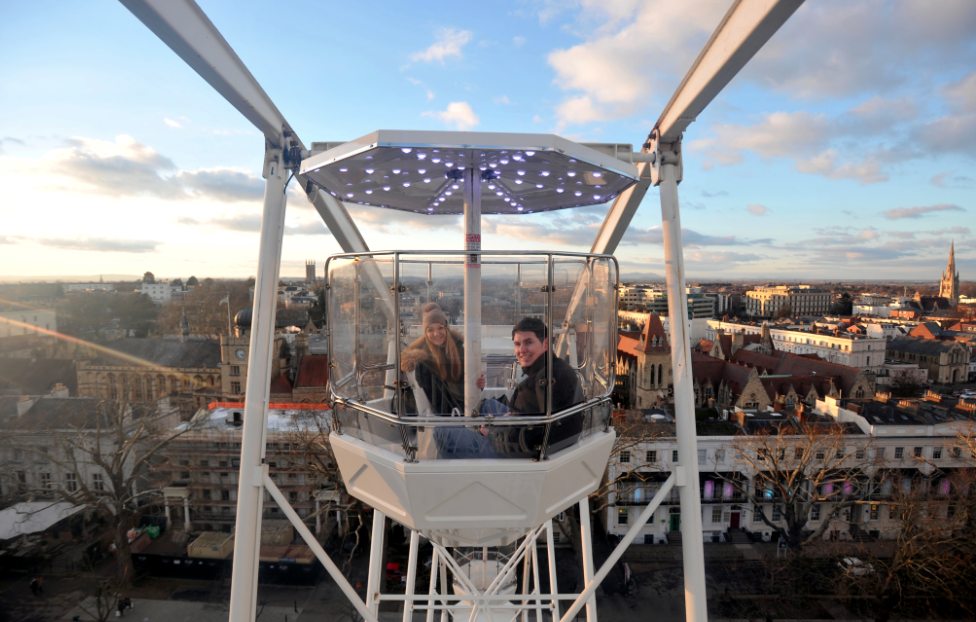 The grant will enable businesses to mitigate significant stock losses and cashflow challenges, including rent, that wage subsidies do not address. Many businesses are not in a position to take on further debt or have serious misgivings about being able to survive the recovery and service loans. Other cash pressures include suppliers, service charges and the cost of re-opening to repurchase stock and ongoing running costs.
Cheltenham has businesses as diverse as independent jewellers, theatres, cafes, pubs and restaurants and fashion retailers in Cheltenham in desperate need of this money. Action is needed from the Government now.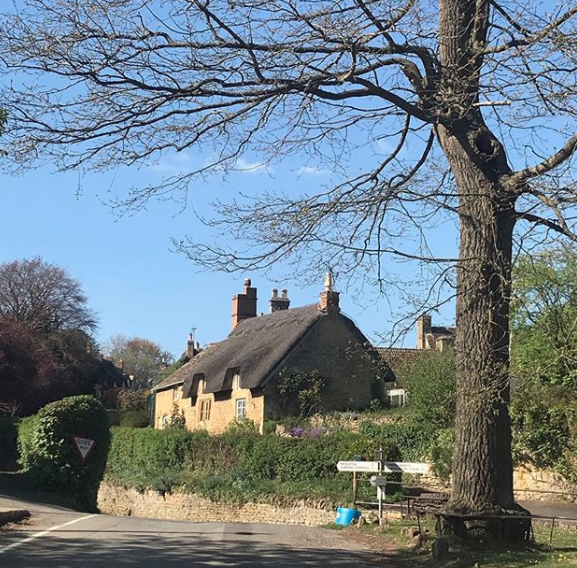 Claire Alexander, owner of award-winning The Ebrington Arms in Chipping Campden (photo above) and The Killingworth Castle in Woodstock, said to us: "We were utterly floored when the announcement to save hospitality turned out to mean next to nothing for us because we pay too much in business rates. 9,000 pubs like ours are currently left out and the face of the British pub will change forever if it not extended.
We are the main employer in our villages, responsible for the wages of 47 families but we stand to lose everything as we have been abandoned by the grant scheme and its arbitrary cut off point as our business rates are £75,000 and £72,000. The Government has effectively said my business, my staff and the best pubs in the UK aren't worth saving."
Matthew Sims, CEO, Croydon BID and co-founder of #RaiseTheBar campaign said: "Access to the RHLG grant is a ticking time bomb for tens of thousands of businesses on our High Streets and in our local communities. There are just eight weeks until rent is due and the prospect of going under is an uncomfortable truth the Government needs to hear and act upon now. The consequences of failing to increase the business rates threshold are to grim to bear."
So please help save our local high streets and its thousands of businesses that we want to visit once lockdown is over by signing here
Kevan Blackadder – Cheltenham BID Director
Kevan heads the Cheltenham BID team and was previously Cheltenham's Town Centre Manager.
He was editor of the Gloucestershire Echo from 2008 until 2014, after being assistant editor of the Bristol Post. He started his career as a reporter on his home-town newspaper, the Whitehaven News in Cumbria.
He is a trustee of Gloucestershire Crimestoppers and sits on the board of the Cheltenham West End Partnership.
email: kevan@cheltenhambid.co.uk
soc-media: www.facebook.com/CheltenhamBID
soc-media: www.twitter.com/KevanBlackadder @kevanblackadder